Recently we're facing questions regarding how customers can place an order. Here we've tried to answer the question.
How to Place an Order:
Here is a step by step guide on 'How to Place an Order'.
Select a Service: Select a service that you're willing to purchase. Suppose you are trying to purchase a SSD Web Hosting. Then navigate to the Web Hosting page on our Website & select a package that suits you best.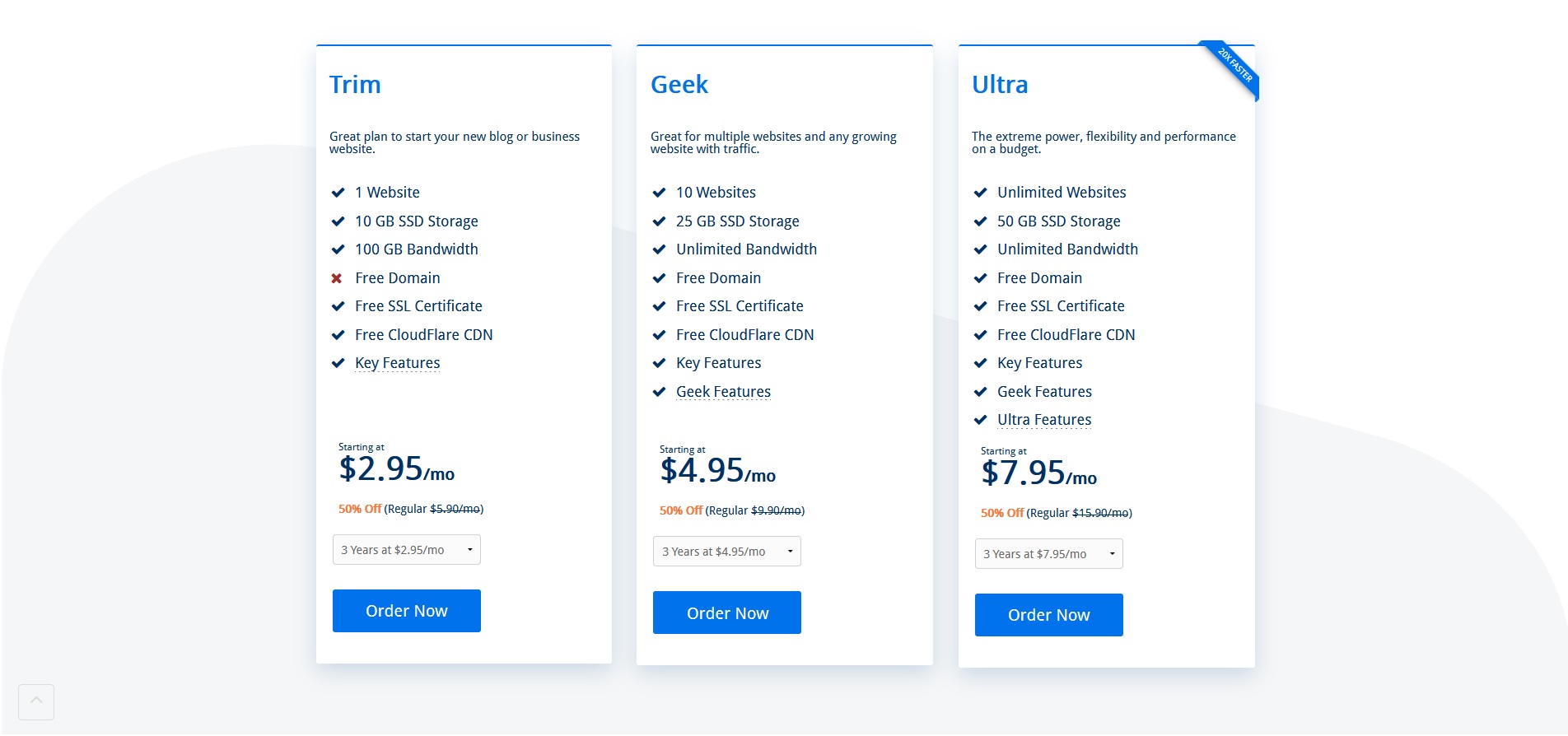 Select Billing Cycle: Click on 'Order Now' button & select a suitable Billing Cycle.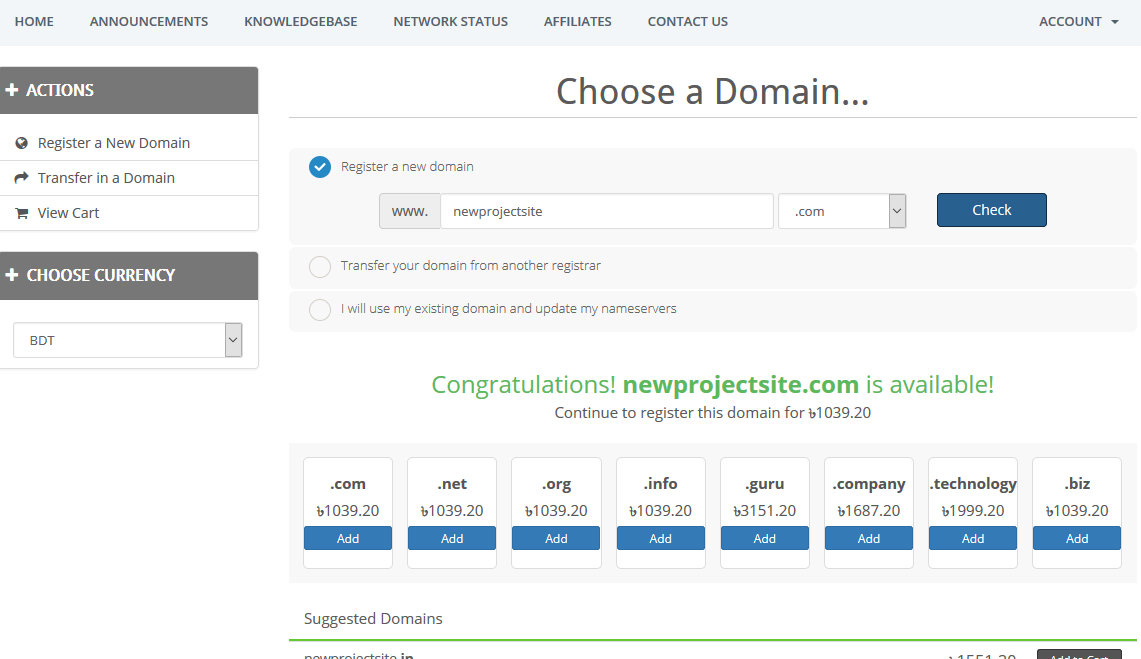 Choose a Domain: Search for a New Domain name if you want to purchase one. Add it to your cart. You can also transfer in your already owned Domain Names or use your existing domain by updating Nameservers. You can read our article on 'Update Nameservers' if you are facing problem in updating nameservers. Then scroll down to the end of the page & click on the 'Continue' button. It will lead you to product configuration option.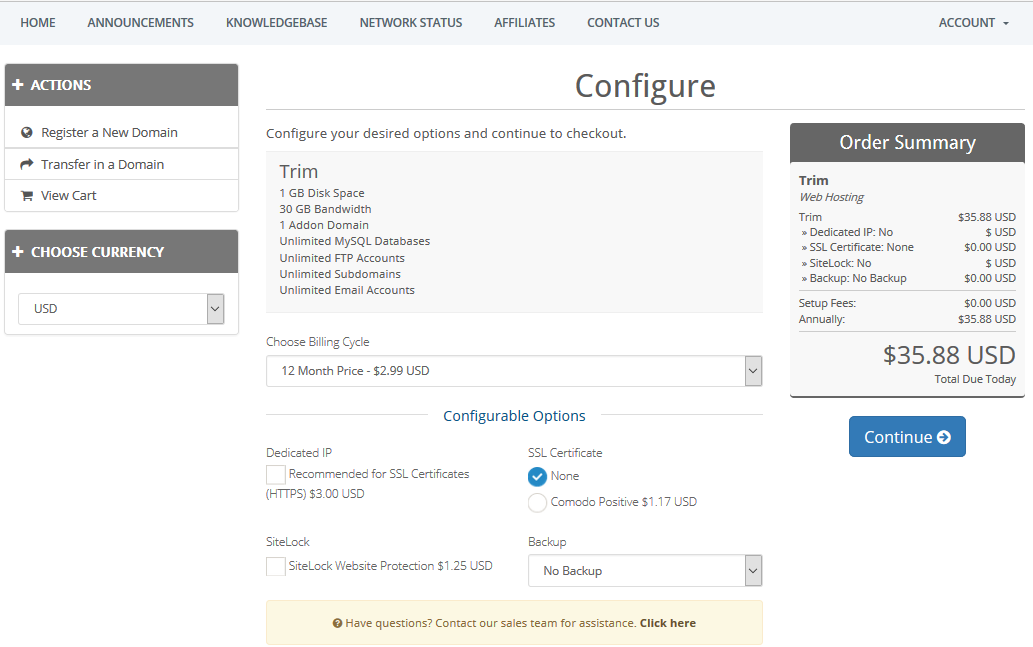 Configure Services: Configure your product according to your requirement & click on 'Continue' button on the right pan.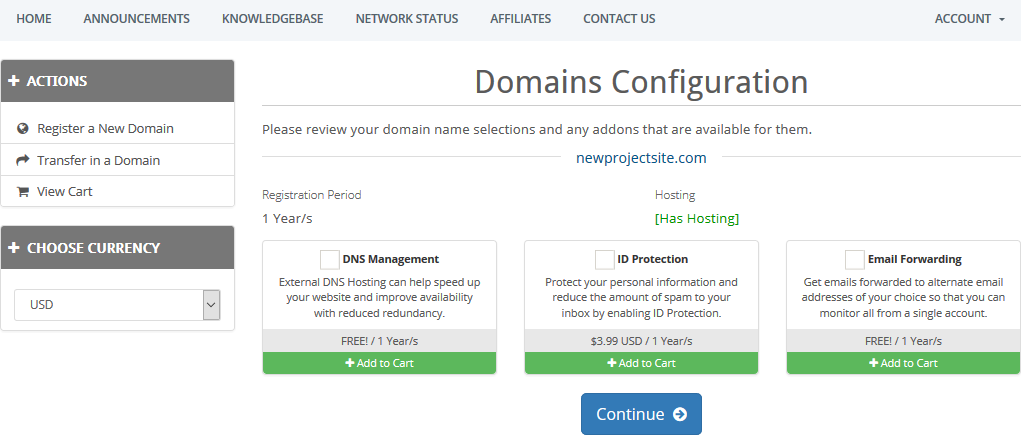 Configure Domain: Choose domain configuration options if you wish to purchase a new one or simple click on 'Continue' button on the right pan if you're not willing to purchase a new one. This will take you to product review & checkout page.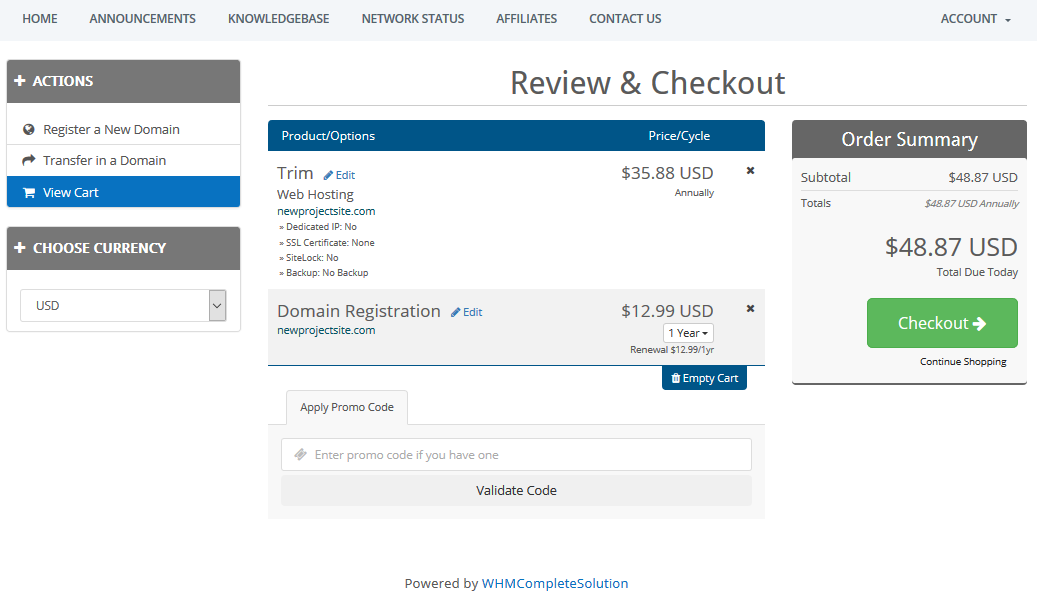 Order Review: Click on 'Checkout' on the right pan which will lead you to a page Account Information. Fill in all the fields appropriately .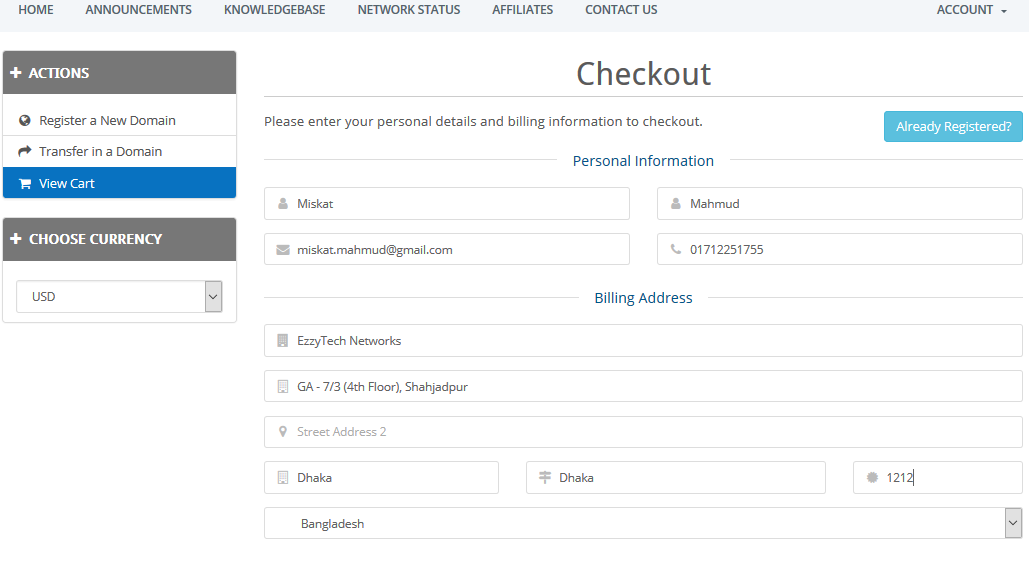 Client Information: Scroll down a little, Select Domain Information Details. Choose a strong password, select a Payment method & click on 'Checkout' which will lead you to Payment Gateways. Don't forget to accept our Terms of Services.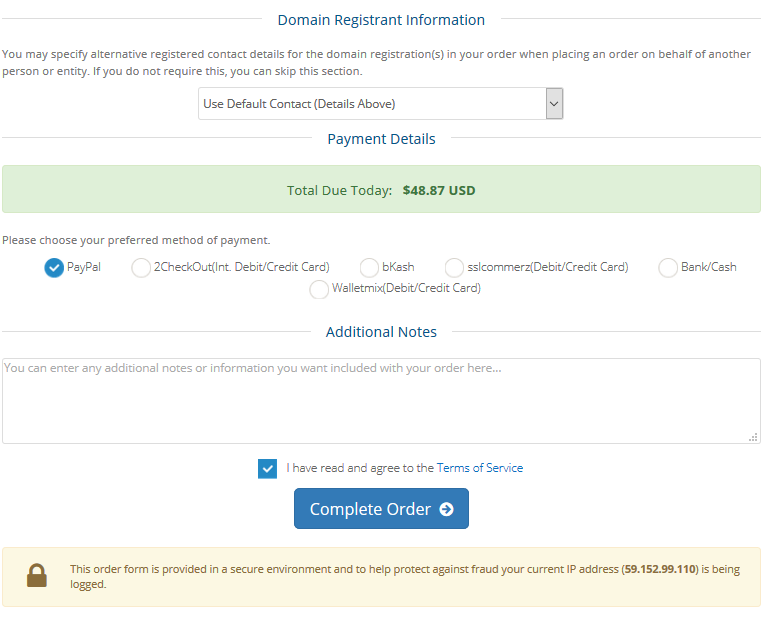 Complete Order: Complete the Payment & your service will be activated as soon as we've received your Payment.